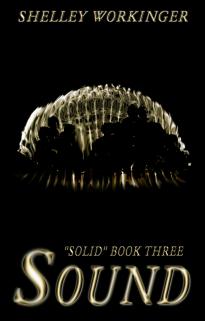 With few answers, fewer friends, and the end of summer closing in, Clio's terrified of going home more lost than when she arrived.

Will she finally find everything she's been looking for?

Find out in this exciting conclusion to the Solid trilogy.

    SNEAK PEEK

    "Never thought it'd be you," I growled, pushing back against her with all my strength.


"I'm sorry; I can't understand you with all that grunting," Rae responded dismissively.

"I said," I got out, then had to catch another breath before continuing, "I always knew they might try to kill me" – another pause, another breath – "but I never thought you would."

"Aw, now you know what whining does," she chided with a click of her tongue.

I mumbled the routine response in synch with her triumphant, "Makes it worse."